Canada FREE Shipping for orders $200+ USD 🇨🇦 🎉
Updated 6 months ago
Hello Gorgeous! 
We are very EXCITED to announce that Canadian orders will now receive FREE shipping on all orders $200 USD and above!
If you are applying a discount code after you have reached the $200 USD minimum, no worries, as the free shipping will still apply to your order 😊
See below for an example:
Order in CAD before discount: Subtotal approximately $239.97 USD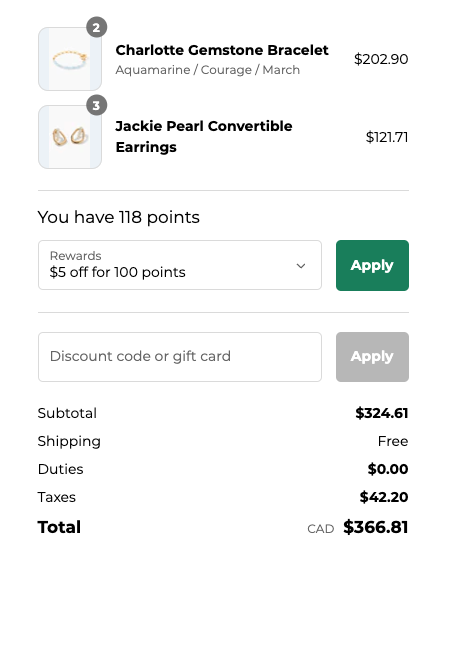 Order in CAD after discount: Subtotal approximately $189.97 USD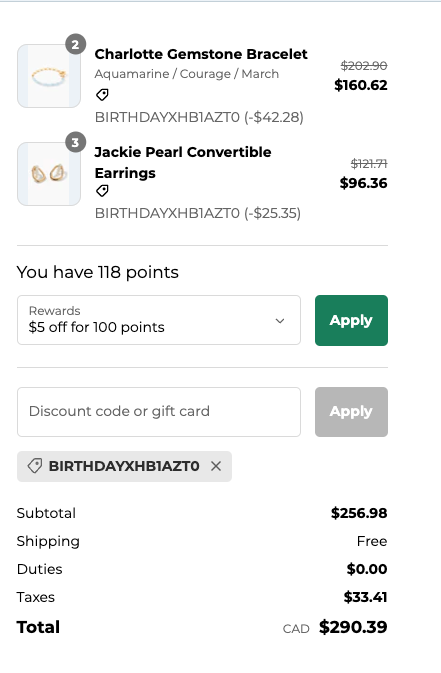 *When checking out for a Canadian address, the totals will automatically calculate in CAD, but the threshold to receive free shipping on orders $200+ are in USD*
Question? Please reach out to our Delight Center and we will be delighted to assist you! 
Was this article helpful?